Will it no longer be the case that we lace up our running shoes in the morning and run around the park, watch sports programmes in the evening and make a pilgrimage to the stadiums and arenas in the afternoon to watch a live match?
First, I really hope that people will continue to go running in the mornings and watch football or whatever sport we want to watch on TV, especially live events. However, I believe the way we participate in or consume sports will adapt because those who come after us will do so in a completely different way than we are currently familiar with.
Running for example can probably be replaced by a virtual personal trainer. And my kids no longer watch a football match for 90 minutes, they consume it in a completely different way by watching short clips or the highlights. This often takes place on platforms away from traditional TV.
What I personally believe and truly hope won't change is that live events remain and continue to become extremely popular. It's about wanting to be there when something good and cool happens, when the atmosphere is great or when you feel for your losing team.
Let's go back to the media consumption of sport. Where will it go from here? Will we no longer watch a football World Cup at a neighbour's barbecue with a big screen we set up ourselves?
We said about 10 years ago that the media landscape will become completely fragmented, and that is exactly what has happened. You see how many streaming services are on the way and how social media is having a growing influence. We're talking about virtual reality; the way sports are consumed. I think it has changed completely already today.
There is now a wide range of sports that don't necessarily take place on analogue TV. Yes, there are still the highlight events, but I think that the consumption of sports events is becoming shorter rather than longer.
What does this mean for brands that rely on sports sponsorship and want to continue to do so in the future? They have to react very strongly to these developments.
Yes, that's exactly what they have to do. But that is also a great opportunity. If you know how you want to reach the target group, then you know that they won't sit in front of the TV for 90 minutes, for example, but that they would rather watch the news coverage. And then you must generate your contacts through that. That's why you have to think about how to adapt your plan.
The other part is that you can also gain knowledge about your target group through many data insights. This is a big advantage because you can see who is where and at what time. That then of course gives you the possibility to customise your advertising and play it out individually.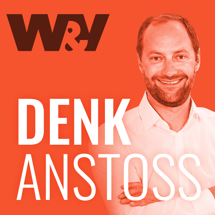 Brands in sports sponsorship used to rely on classic perimeter advertising. Is there already a change in the mindset, have they already started to move? Or are they all still very cautious and waiting to see what might happen?
We have noticed that when we want to distribute our "classic" sports rights and sell them to brands and companies, we are already talking about holistic concepts. We are no longer just talking about perimeter advertising somewhere or only about an online banner. How do we want to extend current activities? Where do we want to activate? Which channels are relevant?
Many big football clubs, for example, have an incredibly large community that can be reached via social media and a lot is now done via content and engagement. In the end, you really want the conversion to a sale. You don't just do it because you want to have a certain image, but also because you want to have a return on your investment. And that's why you need interesting, emotional, gripping content to convert the fans' commitment in the end.
Now we have just talked about the fact that the brands have to change and adapt. But what about the clubs, the teams, the athletes themselves? Is there also change taking place? Do they have to adapt to remain attractive for brands?
When society and technology develop, it is always about taking up the topics that are opportune and relevant and including them in sport. And sport as a whole has a huge power. When you talk about social issues for example, of course everyone who takes part in sport also has a certain responsibility. Topics such as sustainability, by which I also mean inclusion and diversity, are currently occupying many people's minds. Not only people, but also companies and brands. This means that if you provide a platform, it has to include them. And the same applies when we talk about how technologies and digitalisation are developing.
That's exactly why we published Brave New Sport, to really highlight the complex scenarios some might identify. These are always scenarios that you can somehow understand and take up precisely these topics. We're talking about technology now, for example. I can imagine that the final of the French Open is broadcast live as a hologram and I'm sitting somewhere in the tennis stadium in Cologne and can maybe see the Federer vs Djokovic match? I mean, that's kind of a cool idea. It's technically feasible, so there are really a few things that are mentioned in this book that aren't that far away. And I think you just have to take that with you and deal with it. What can be done in the future, what topics would I like to include? Both socially relevant topics, which then perhaps also partly go in the political direction and include positioning and other things that have to do with data, where you say: what can I actually do?
And then, of course, you also like to take along brands that perhaps want to be pioneers and support a technology. That is precisely the task we have set ourselves as a company, which is why we wanted to deal with such things in Brave New Sport.
What are the social issues that affect sport in general and perhaps also in this context, i.e. the feeling that social issues and trends are now being taken more seriously by sport?
We are fortunate to see social issues being taken up by sport, but I think more could and should be done. The narrative of sport is mostly about competition, about winning, about losing, about going higher and further, about somehow associating physicality, fitness. But because sport is a product of society, it can also be used as a driver for many things. As I mentioned before, for health, for equality, but also for gender and fair play. Gender parity and mobility can become even stronger. The fact that I see arenas at international football matches covered in rainbow colours makes me incredibly happy. I simply see the discussion from the past – the Euro and so on, that it is being continued somewhere.
I am also happy that women's sport is being pushed more again. When I hear that the Bundesliga and the second Bundesliga will have to take sustainability goals into account in club's licensing procedure in the future, then I think that's good. That's something that makes you realise that something tangible is happening. I think we are on the right track, but it really must continue.
The topic of politics and sport already came up at the beginning of the year at the Olympic Games in China and will certainly come up again at the end of the year when the World Cup takes place in Qatar. Those responsible were always quick to point out that sport is not political. That is also a very big discrepancy. And for the brands themselves, which position themselves in sponsoring, it's not that easy.
Yes, absolutely. Most of the time, brands and sponsors who position themselves there can do little about where an event is held. Now, the Olympic Games are more or less free of advertising. Of course, that is not the case at all with a World Cup or a Euro in football. I find it extremely difficult and think that you have this double standard with politics and sport – there is so much politics in sport. To then say that you are not allowed to make sport political, and therefore you are not allowed to discuss Qatar as a location is impossible. You can't ask anyone to do that. I think it's totally legitimate to criticise this location as a venue, and I can totally understand all those who say that they are boycotting the event.
Would you advise brands that are involved in sports sponsorship to proactively shape these social movements and thus perhaps push sport a bit more in the direction of social change?
I think it's a challenge for everyone involved to deal with it. I mean, the discussions are there, and the topics are there. The question is how to get them across in a way that makes you feel good as a brand in sport. I think you have to work with organisations who mirror these goals once you have defined them for yourself and, of course, bring them on board to see what we can do together so that it contributes to a strategy of positioning a company as environmentally conscious, for example. I think that you have to take that into account in the selection for yourself as a brand and then you have to make a decision.
Above all, before you sign anything, brands really need to discuss with those whom they want to implement it and receive their input. That's why it's always such an interplay. Ideally, the brand fits a rightsholder, a club, a sport and vice versa. That means discussions must lead to the question "what do we want to achieve together?" relatively quickly. And that is, I think, a big challenge. But it's not that difficult to solve. As always, there is a lot of work behind it, and you must exchange ideas extremely well and work together from the beginning.
In the past, brands have aligned themselves with a club, an athlete, a team and used their attributes, their image and values for themselves. Now and in the future, there must be more cooperation from the beginning and a joint development of positioning, image, and stories that one wants to tell. All these sides, as you have just said, both those who practice the sport and the brands that sponsor it, the rightsholders, the marketers, and the organizers need to find a way to advance these great causes together.
Yes, absolutely. I even think it's interesting if you stick to the topic of athletes. It doesn't always have to be the athletes who are world-famous because they are simply the best in their popular sport. They are also very expensive and not always great in terms of image, except that they have a giant reach, of course.
But I also find it exciting to deal with athletes who are maybe not that successful but have a certain attitude. That will probably be more efficient in the end because the input you put in, monetarily, is probably not as high as with the top stars. But the output generated is extremely good and you can also tell fantastic stories. And that is exactly what you said. It's probably no longer enough to simply say 'I'm using the fame and image of a sportsman or a club for myself', but to generate and transport content and have an engaging attitude. But is it already there now? We just have to think about it a lot more, and that's a good thing.
Maybe you'd like to finish off with an insider tip: Do you have a sport that you would say is developing in a great direction and is or will be attractive and lucrative?
There are many, many sports that you could look at to really do more in, also as brands. It doesn't always have to be football – it can also be basketball since it has a very young target group. It can be ice hockey, because it's extremely exciting to see how the German team is developing. There are many good young players, megastar Leon Draisaitl being one.
I still think esports remains hugely underrated in Germany and a lot more will happen there. I also think that on the brand side, people still don't know exactly what they want to do. But in part I also believe that as a rightsholder, they haven't really found their way yet on how one can make this work for their brand. Some rightsholders, for example football clubs, are trying to do something, but are not quite successful yet as they don't dare to leave the safety of the sport due to social circumstances. They only deal with FIFA, but FIFA is actually small.
We are for example very strong in winter sports, and I think this is also an area where we can at least play the topic of sustainability together very well. I am quite sure that this will also be something where we will clearly talk to more brands in the future. Precisely because it is simply credible, because you can actually show on site what you can do. That's why I think this is something that could become even more relevant for the market in the future.

You can listen to the German Podcast episode here.
Join the discussion on social media using #BraveNewSport